Women's Health and Fitness Day Spotify Playlist
With Women's Health and Fitness Day right around the corner, it was only right we made a playlist to get the vibes going. This is not just any playlist. We put together a playlist featuring the fiercest women in the music industry. From Queen B to Katy Perry, you won't miss a beat this year celebrating Women's Health and Fitness Day! 
Whether you are in the box getting ready to crush your training session or headed out the house for an early morning stroll, pop on this playlist and you will be ready to go! And do not forget to crack open a FITAID ENERGY to really get the party started! 
Head over to spotify and check out this personalized playlist! 
What are some of your favorite songs? Tag us on Instagram! @FITAID
Women's Pregnancy: Substitutes for High Sugar Energy Drinks
If you are pregnant, then you might be continuously consuming all of that high-energy food. To keep yourself active throughout the day, you should begin your diet with almonds and end it with fruits. However, you will soon discover that no matter how well you eat, you still experience low energy levels throughout the day.
Energy drinks can be a lifesaver when your body's energy levels begin to decline during pregnancy. Rather than having other energy drinks with added sugar and preservatives, here are some natural energy drinks you can try to stay hydrated and nourished all day long. 
1. Lemon Juice
Lemon juice is a highly suitable energy drink that is simple to make at home using raw lemons. It is a fantastic technique to revitalize yourself when pregnant without consuming energy drinks high in caffeine and sugar. Lemon juice is a great energy booster, since it is high in vitamin C.   
Add chilled water after two lemons have been squeezed. Then, you can add organic stevia,  or honey to taste. Sprinkle a pinch of salt as well to balance out the flavor.
2. Strawberry and Banana Smoothie
Instead of consuming energy drinks high in chemicals, try drinking healthful, calorie-dense smoothies and juices that promote your baby's healthy development. According to some estimates, a baby requires about 230 additional calories daily; you should consume more calories. Slice up a banana and a strawberry. Add a cup of milk and place these in the food processor. As desired, add organic stevia, raw organic agave nectar or honey.
3. Apple and Mango Juice
Mango and apple juice is a fantastic homemade health drink that adds flavor to your palate, helps you battle fatigue, and gives your kid the nutrients they need to develop properly. Apples should be peeled and chopped into little chunks. Place it in the cup of milk with the diced mangoes.
4. Pomegranate Juice
If you want to aid your baby's development while pregnant, this is one of the greatest homemade health beverages to consume. It is one of the most incredible homemade health drinks for pregnancy because of its attractive color and rich mineral and nutrient content, which makes it a fantastic natural health drink for all pregnant women.
5. Tea
One of the more revitalizing drinks you can drink is tea. For many people, tea enhances mood and relieves stress. It can be an excellent way for pregnant ladies to unwind and feel energetic. One tea we do recommend is matcha tea. Matcha tea is great for raising your energy levels, boosting your brain focus, and good for your overall health. 
6. Chia Fresca
Try this fantastic health drink, which also serves as a suitable energy drink, if you're seeking a healthy substitute for coffee or a different energy drink. Chia Fresca is a traditional energy drink safe for pregnant women.
For this drink, you need to mix chia seeds after soaking. Allow the seeds to settle for almost 10 minutes. For more flavor, mix with more lime juice.
What are some of your favorite natural energy drinks? Tag us on Instagram! @FITAID 



How Endurance Sports Help You Win At Life
Jennifer Strong McConachie is a lifelong outdoor adventure athlete and the author of Go Far: How Endurance Sports Help You Win At Life. As an ultrarunner, mountaineer, marathon swimmer, and multisport competitor, Jennifer showcases the spirit and mindset required to push yourself beyond your limits and achieve your dreams. These values don't just apply to extreme and endurance sports, they can also be applied to our everyday lives and help us create a life we never thought possible.


Benefits of Diversifying your Workout Routine
Are you getting bored with your same old workout routine? In this article from American Home Fitness, they explain four different reasons as to why you should diversify your workouts and the benefits of doing so. From engaging new muscles you didn't even know you had, to preventing injuries in the future, you'll find that changing up your workout routine will change you for the better.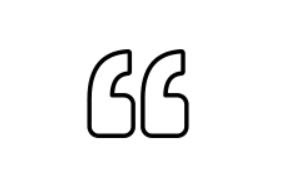 "Small changes eventually add up to huge results."
- Unknown


Extreme Sports vs. Adventure Sports
Free climbing, volcano surfing, cave diving - chances are you haven't participated in any of these activities before. Unless you are part of the extreme/action sports community, these feats probably seem too dangerous to be fun. But the thrill of danger is exactly why over 500 million people and growing are pursuing these sports. Check out this article and learn about these crazy sports.


Born to Run: A Hidden Tribe, Superathletes, and the Greatest Race the World Has Never Seen by Christopher McDougall
Journalist and runner Christopher McDougall set out to study the blissful Tarahumara Indians and how they are able to perform so exceptionally as runners. McDougall then brings his team from Harvard and creates "The Greatest Race the World Has Never Seen," putting the Tarahumara ultra-runners in a race against America's best runners. The result? We learn that we are all born to run.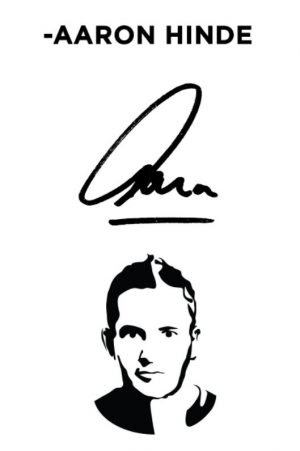 Why Strength Training is Beneficial for Women
Strength training offers a variety of advantages. Maintaining one's health and fitness is crucial, especially for women. But why is strength training beneficial for women? It has been demonstrated to help individuals gain and retain lean skeletal muscle, which reduces body fat.
Strength training has gained popularity recently, and is a crucial component of any comprehensive fitness regimen. By developing and maintaining muscle, strength training can help you feel and look younger, while also slowing down the aging process, which is a big concern for women. Your metabolism and heart health also depend on strength exercises. So, here are some of the most fundamental reasons why strength training is beneficial for women:
1. Decreases Body Fat
Women who lift weights can reduce their body fat. Your muscles repeatedly contract when you strength train, burning fat and calories. After being burned off, the fat will get rid of the lean muscle mass. You can burn calories all day long with lean muscles, since they improve your resting metabolism. 
2. Increases your Bone Strength
Strength exercises can make bones and muscles stronger. Your bones also change due to your muscles being stronger, bigger, and leaner, because they must support the weight of your muscles. Flexibility and better balance are needed, as women mature and feel stronger because of larger muscles with strengthened bones.
3. Fights Osteoporosis
Bone density can be increased through strength training. The best defense against osteoporosis for women may be a balanced diet high in calcium and strength training, as it is highly beneficial for older women in their 80s and 90s, according to studies.
4. Increases Athletic Performance
Strength training leads to an active lifestyle. Grocery shopping, laundry, and child care will also become easier for you. Studies suggest that light to moderate exercise can increase muscle strength by 30% to 50%. The study also demonstrates that the rates of solid growth in men and women are comparable due to strength training.
5. Reduces Risk of Arthritis
Strength training can enhance physical abilities like arthritis, lower the risk of injury, and lessen arthritis symptoms. Lifting weights can make tendons and ligaments stronger and increase joint stability. You can reduce your risk of injury by exercising correctly.
6. Increases Metabolism
By gaining muscular mass, strength training can raise your metabolism. Your body will burn calories both during and after exercise. However, it makes your body burn calories as it heals. Older women are more likely to experience muscle loss, particularly beyond the age of 40. Combining weightlifting and dieting can help maintain and grow muscle. According to studies, having more muscle mass increases metabolism and increases daily calorie burning.
7. Increases Fitness
Strength training can improve your fitness whether you're an athlete or just trying to stay in shape. Your strength and muscle mass may both be improved. The increased fitness will help you in your daily activities, such as golfing, skiing, swimming, or biking with your family.
8. Reduces Heart Diseases
Numerous studies indicate that strength training may lower the risk of cardiovascular disease. They have also demonstrated the potential of resistance training as a cardiovascular exercise by demonstrating how it can enhance blood flow. Strength training, which increases HDL, the good cholesterol, and lowers LDL, the bad cholesterol, can also reduce blood pressure.
9. Lowers Sugar Levels
Strength training helps keep blood sugar levels stable, preventing diabetes. This exercise can maintain and enhance blood sugar management at a level similar to that of medication. Additionally, it can enhance various bodily functions, including how the body uses sugar. A slimmer body can also eliminate blood glucose efficiently.
In addition to making your body slimmer and in shape, strength training has many more medical benefits. Lowering your blood sugar levels, reducing cardiovascular diseases, and decreasing the risk of arthritis are some of the major benefits.
Making strength training a part of your daily routine can make you look younger, and also improve your metabolism and other dietary issues that can provide you with a healthier and stronger body.
What are your favorite strength training exercises? Tag us on Instagram! @FITAID 
When you exercise, change is happening to the body. From the repair and rebuilding process of muscle tissue to replenishing energy and fluids, the time spent away from the gym could be considered more beneficial than the time in the gym in most scenarios. That's because our bodies are healing and getting stronger in the hours of recovery, so it's imperative to incorporate time for this rest into your daily routine. 
While it can be challenging to take time off when you get into a solid groove of workouts, programming time for exercise recovery into your routine is crucial for many reasons. Most of us probably think recovery time means sitting on the couch, doing nothing, right? Thankfully, you can do plenty of things to promote rest and recovery after exercise while not being sedentary. Let's take a look at five different ways you can incorporate recovery into your routine each week!
Massages:

while this isn't an option for most folks as a weekly event, massages certainly help with exercise recovery, even when done bi-weekly or monthly. Massages aid in reducing tightness within the muscles while increasing blood flow (therefore bringing more oxygen and nutrients to the muscles). 

Sleep:

this is one of the best ways that you can aid in exercise recovery! Getting quality sleep allows the body to heal, especially since essential hormones are produced that help rebuild and repair the body while you're getting some shut-eye.

Nutrition:

consuming whole, nutrient-dense foods is crucial for exercise recovery. Complex carbs are needed to help rebuild energy supplies, while protein is necessary to repair muscle. If your meals are all over the place or inconsistent, focus on consuming a healthy snack within 45 minutes of your workout to help begin the recovery process.

Myofascial release

:

this can be done in multiple ways; from foam rolling and massage guns to trigger point balls and massage sticks, myofascial release aids in decreasing muscle tightness and soreness when done appropriately. Look up a trusted source on Youtube or ask a trainer at your gym! 

Hydration:

staying hydrated is key for improving performance, and the same is true once your workout is complete and you're in recovery mode. Not only does staying hydrated help transport nutrients throughout the body, but it can also help decrease muscle tightness. 
What workout recovery methods do you stick to in your routine? Tag us on Instagram! @FITAID
SANTA CRUZ, Calif., Sept. 8, 2022 -- Acclaimed professional football player Budda Baker, a 2x All-Pro safety for the Arizona Cardinals, has become a shareholder in LIFEAID Beverage Co., investing a significant but undisclosed amount related to the FITAID Energy launch. The investment was confirmed by FITAID Energy co-founders and formulators Orion Melehan and Aaron Hinde, who run LIFEAID.
In mid-2022, FITAID Energy was introduced in the US and shortly thereafter in Europe, as the better-for-you energy beverage boasting the cleanest ingredient list amongst its competitors. FITAID Energy is already an early e-commerce sales success, racking up a quarter million dollars (US$) in online orders in the first two days of launch, and in line with LIFEAID's exceptional direct-to-consumer business.
FITAID Energy today accounts for 26% of the brand's sales on both e-commerce and in its gym accounts. And that early success extends to Europe. FITAID Energy is the brand's strongest product launch ever in the EU markets, where LIFEAID Beverage Co. sales have surpassed €10 million since 2020.
True to the brand's strong omnichannel sales strategy, the FITAID Energy line is also sold at retailers such as The Vitamin Shoppe, Kroger, Harris Teeter, Sprouts, H-E-B, and in over 2,000 gyms nationally. The broader LIFEAID Beverage Co. product line up is already sold nationally. 
FITAID Energy is based on FITAID, the pioneering recovery drink that is a staple of high intensity training and is ranked as the #1 Recovery Drink in the U.S. (Source: SPINS).
"We've partnered with top pro-athlete talent since 2019," says co-founder/CEO Orion Melehan. "But Budda was the first pro to make this significant a personal investment in our brand and business. It's validation that the country's most talented athletes support the FITAID Energy mission: to offer the most nutritionally balanced, responsibly formulated, and properly caffeinated performance drinks to all athletes, professional and amateurs alike."
"My investment is a no brainer," says Budda Baker. "Nutrition is a huge part of my training and performance on and off the field. FITAID Energy brings the benefits of functional beverages to the energy drinks category, without any of the negatives." Baker was advised on the deal by his business manager, Sherard Rogers, and attorney, Yediel Kadosh.
FITAID Energy is positioned to be the definitive energy drink for athletes. Flavors include: Mango Sorbet; Peach Mandarin; Blackberry Pineapple; and a fourth flavor, Raspberry Hibiscus, which is an online exclusive. All flavors have just 15 calories, no artificial flavors or sweeteners, the renowned FITAID blend of nutrients for sports recovery and are boosted with 200 mg of clean caffeine from green tea leaf extract. The FITAID Energy nutrient list also includes a post-workout recovery blend of BCAAs, turmeric, electrolytes, vitamins B, C, D3, and E.
About LIFEAID Beverage Co.
With a focus on great tasting, wellness enhancing, and functionally driven supplement products, LIFEAID Beverage Co. has become a trusted brand among athletes, health conscious consumers and fitness enthusiasts. Founded in 2011 and headquartered in Santa Cruz, California LIFEAID creates premium performance and recovery products for some of the most dedicated fitness communities in the US, Europe and Australian/New Zealand. The company's portfolio of better-for-you supplements contain both ready to drink and powdered mix blends including FITAID Energy, original FITAID, FOCUSAID, and IMMUNITYAID. LIFEAID products are sold in over 20,000 retail locations globally.
About Budda Baker
Budda Baker is a safety for the Arizona Cardinals, selected in the 2nd round of the 2017 league draft, and has been an impact player since he joined the league. Regarded as one of the best safeties in pro football, Baker has been named to four Pro Bowls and three All Pro teams in just his first five seasons. In 2019, Budda led all defensive backs in tackles (with 147) and led the league in solo tackles (with 104).
Baker is well-respected within the league. In the yearly vote of the league's top players, he has been ranked in the Top 100 (ranked 19, 67, 97) of all pro football players for the past three consecutive years. Baker has also been a defensive captain for the Arizona Cardinals since 2020. A true leader on the field, Budda looks to continue his success with another outstanding season in 2022.
There are numerous types of group exercises nowadays, including yoga, Pilates, cycling, Zumba and more. We live in a fitness-focused era, where new trends pop up every day. While the 2020s have ushered in a social media-driven era, women's advancement in the fitness industry is fascinating and has come a long way since.
Let's take a look at the history of women's fitness through significant milestones. Women's fitness history has come a long way and has been much transformed through the decades. As many advancements and technologies are available now in the fitness world, it is much easier for women to lead a healthy and fit lifestyle.
From the 1900s to the 1920s
Theodore Roosevelt was one of the earliest presidents to advocate for Americans' physical fitness and exercise. The aftermath of World War I brought about a period called the Roaring Twenties. During this period, Americans were less interested in exercising and liked to eat, drink, and party. 
Stretching was a popular exercise in the early 1900s, and popular exercise equipment included exercise bikes, racing bikes, and the Vibro-Slim, a vibration belt that treated the body. It sounds excellent and absurd at the same time to have a machine that works while you stand still. While it may sound uncomfortable to us today, women during the era wore gowns, stilettos, and pearls for exercise.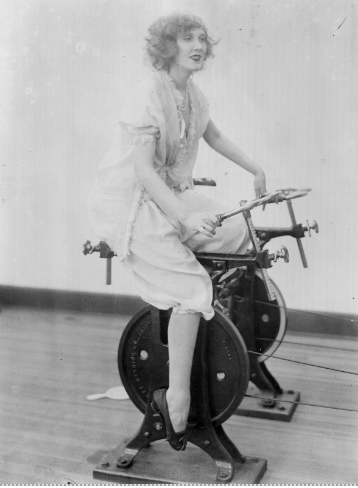 From the 1930s to the 1940s
This period was all about repetitive body activity. People also began setting aside a period for exercise. In this decade, women no longer exercised in high heels and pearls. They wore bloomers and one-piece, short clothing, comparable to what we now call a romper. They also switched from heels to gym sneakers with zippers.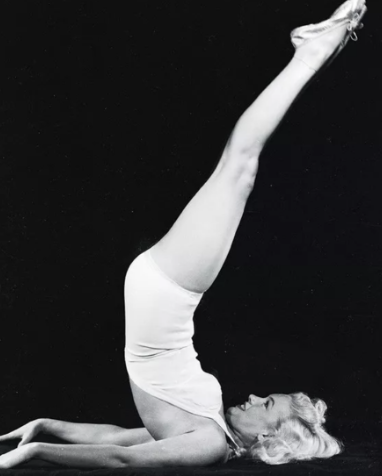 From the 1950s to the 1960s
In the 1950s, calisthenics and hula hooping were the only forms of exercise, both of them a fantastic workout for abs. It was acceptable and even encouraged for women to perspire while exercising for the first time.
The health clubs were well-liked places to work out. During this time, people started to realize the advantages of self-care. In the 1950s, ladies wore cotton leotards with collars to give off a slightly sportier appearance. In the late 1950s, they altered all of that.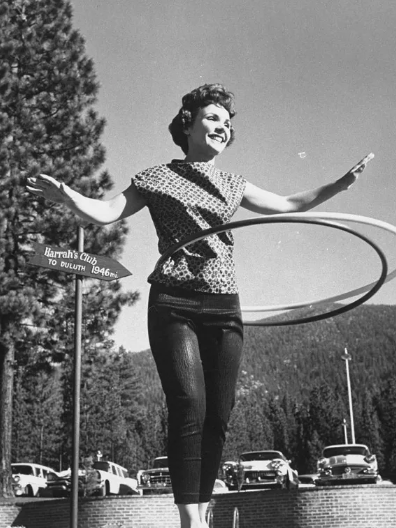 From the 1970s to the 1980s
The 1980s were marked by the phrase "Let's get physical." Unbelievably, before this decade, people hardly ever went jogging for exercise. Before that, running in the park or on the street was rare.
The Grapefruit Diet, which involved eating a grapefruit per meal, and the first diet medication, Dexatrim, both gained popularity in the 1970s. Another fad in wellness was sauna suits. The makers claimed wearing a full-body plastic suit would make you lose weight by sweating.
Women typically belted their leotards and wore them with tights and long socks. They would frequently work out with a lot of makeup and perfectly curled and sprayed hair, because the natural style hadn't yet taken off. Another revolutionary development in this decade was the sports bra for athletics.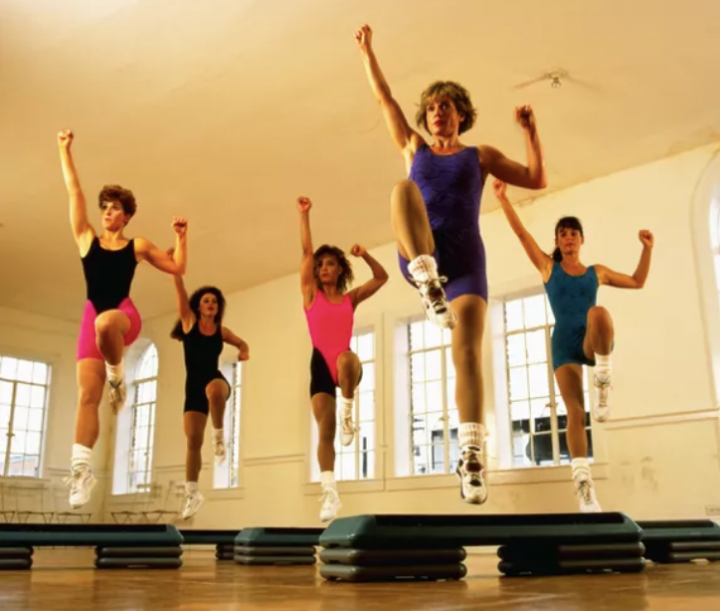 From the 1990s to the 2000s
In the 1990s, women worldwide flocked to the ThighMaster to get toned outer and inner thighs. But during the 1990s and 2000s, ladies also paid attention to toning their bottoms.
As more people became aware of the advantages of yoga, yoga studios also started to increase during this decade. Lean Cuisine frozen diet meals were another well-liked trend throughout this decade. The Ab Roller was an essential piece of home training gear for midsection toning.
This was the era of fanny packs, crop tops, and scrunchies. Brightly colored activewear, color blocking, and giant, bulky footwear were popular during this decade. Leggings began gaining popularity, but many were still donning leotards and tights.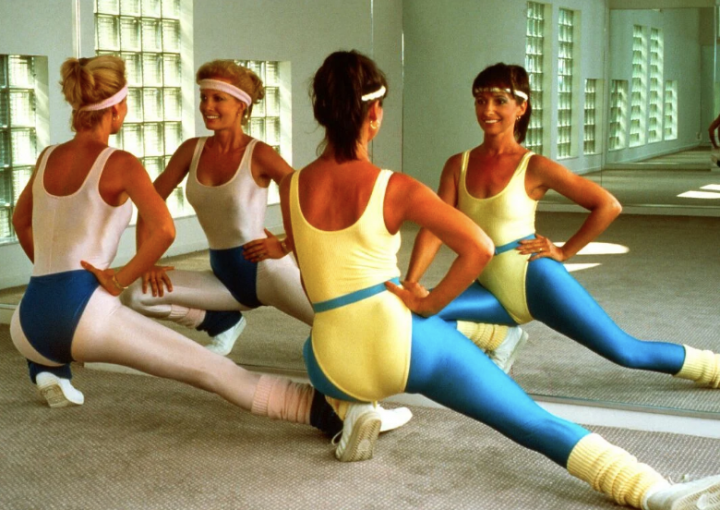 The 2010s
In the 2010s, i.e. the previous decade, the pineapple diet became the rage. You were only allowed to eat pineapple on two of the seven days of this diet. Naturally, today's recommendations do not include this diet. During this time, ketogenic diets were also beginning to gain popularity.
With the promise that you would shake your way to fitness, The Shake Weight had been a popular at-home workout craze.
This decade saw the emergence of athleisure, with women donning their workout attire while running errands and to the gym. Toning footwear claimed that you could tone up while you walked.
2020's and Beyond! 
Today, we have noticed a shift from skinny to strong! More women are working out for muscles and curves and not to just "stay skinny." We are living in a time where you can find just as many women in the gym as you do men. Not only the gym, but competitively and all throughout CrossFit, women are showing up and showing out! Also, several women have become "fitness influencers" on social media. Providing advice, tips, and workout plans, for both men and women. The future of women in fitness is exciting and will only continue to grow.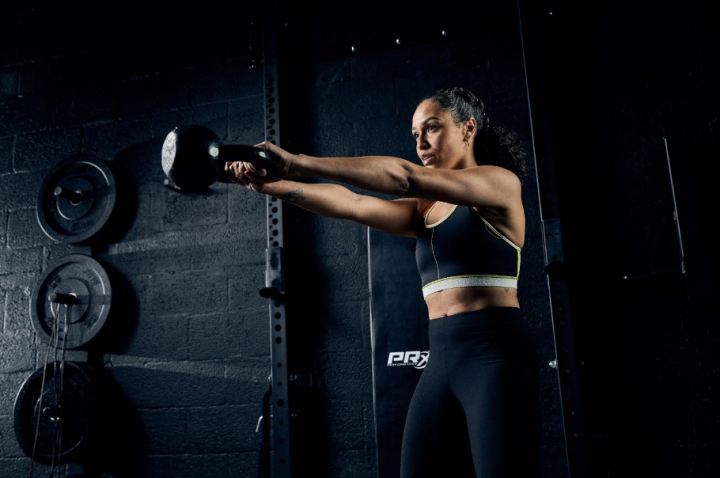 Football season is here! Celebrate with us and get stocked up on FITAID ENERGY before it's too late! Between September 6th-9th, save 20% on FITAID ENERGY! Just like our FITAID football athletes, make sure you are staying fueled up this year with clean energy. As we celebrate the start of football season, let's also celebrate our FITAID athletes who suit up everyday Sunday to compete at the highest level.
Leading the defensive charge in Arizona, Budda Baker is energized to get this season kicked off! Budda, selected in the 2nd round of the 2017 league draft, has been an impact player from the day he joined the league. Regarded as one of the best safeties in pro football, Budda has been named to four Pro Bowls and three All Pro teams in just his first five seasons. In 2019, Budda led all defensive backs in tackles (with 147) and led the league in solo tackles (with 104). 
Budda is well-regarded within the league. In the yearly vote of the league's top players, he has been ranked in the Top 100 (ranked 19, 67, 97) of all pro football players for the past three consecutive years. Budda has also been a defensive captain for the Arizona Cardinals since 2020. A true leader on and off the field, Budda looks to continue his success with another outstanding season in 2022.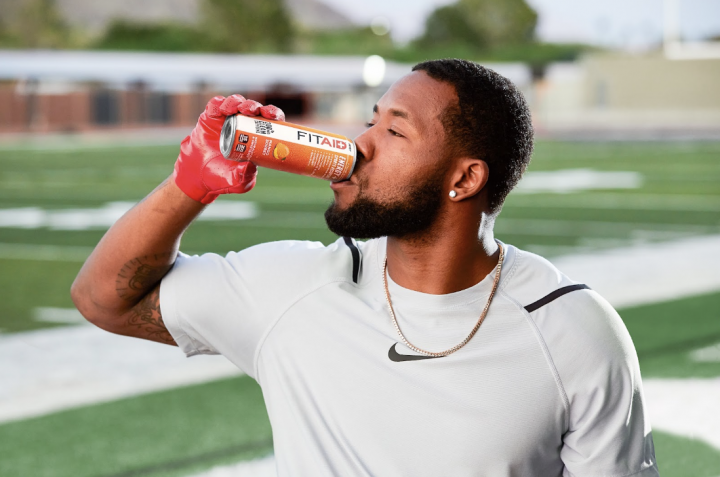 The highest paid safety in the league, Derwin James, is ready to shine under the bright lights in LA. Since being drafted by the Los Angeles Chargers in the first round of the 2018 draft, Derwin has been named to 2 All-Pro teams and 2 Pro Bowl teams. On a football field, there is not much Derwin can not do. From defending the opposing team's best pass catcher to making big hits in the run game, Derwin is easily the most versatile player in the league. This past year, Derwin was ranked number 43 among the top 100 players in the league. After putting together a great 2021 season, Derwin is looking to lead his team to a ring in his 5th season in the league.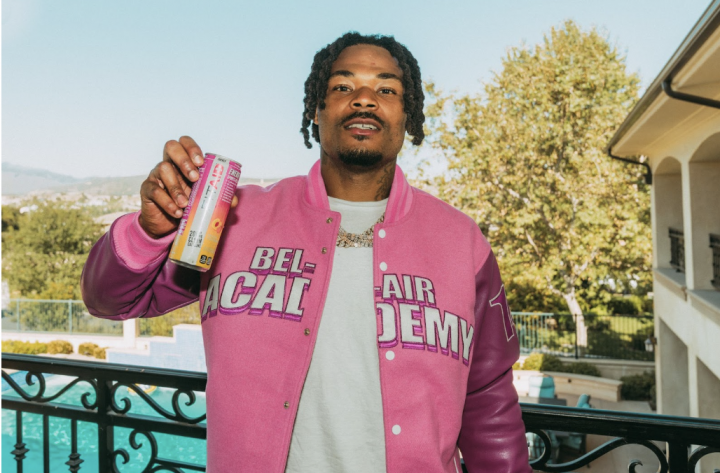 Brandon Aiyuk put the league on notice in 2021. Finishing the year with 56 receptions, 826 yards, and 5 touchdowns. Last year, Brandon made several exciting plays and had a breakout game in Week 14 when he finished with 10 catches for 119 yards. Drafted in the first round of the 2020 draft, Brandon has been a key piece to the San Francisco offense. Heading into year 3, Brandon has stepped up as a leader on this offense and will be a key part of this teams success. In 2022, expect Brandon to put up exceptional numbers and continue his outstanding play!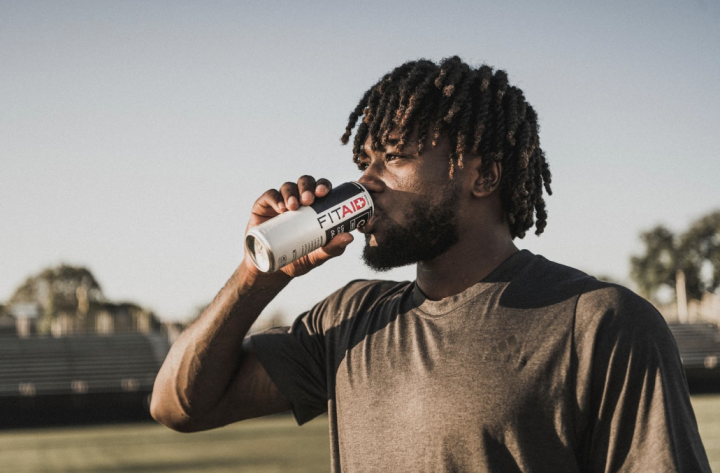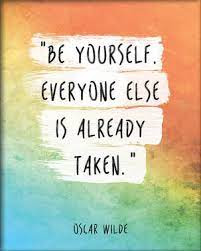 Why It's Harmful to Compare Yourself with Others
In this episode of "The Verywell Mind" by Amy Moris we are presented with various different examples of how one might compare themselves to others around them, whether it's through social media, a friend or a colleague. In this episode, Moris helps us identify different ways we might be comparing ourselves to someone else and how we can shift that mindset.


The Dangers of Comparing Yourself to Others
A common trait most people have in this day and age is comparing themselves to those around them. In some cases, self comparison can motivate one to do better, but most of the time it endangers one's self esteem and confidence. This article digs deeper into the dangers of this potentially self destructive struggle shared amongst almost every individual on this planet.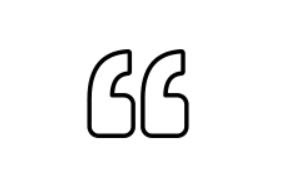 "The only person you should try to be better than is who you were yesterday"
-Unknown


Belonging in the Workplace: Creating Space For Authentic Self-Expression
In my experience, creating space for self expression within your workplace is good for both employees and their organizations. Research shows that companies that value this see enhanced wellbeing, as well as increased job satisfaction and motivation.


You Are a Badass: How to Stop Doubting Your Greatness and Start Living an Awesome Life by Jen Sincero
Check out this awesome how-to guide from renowned life coach Jen Sincero. Learn how to nix self-sabotaging thoughts and create a life you totally love! Twenty-seven fantastic chapters including fascinating stories and sage advice.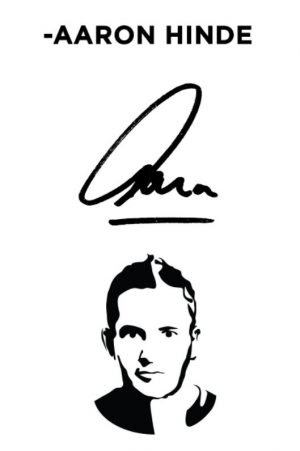 After a weekend of grit, determination, and competition, the FITAID team made the most of their time in Madison. Starting with the chase for The Fittest in the World, FITAID Athletes Gui Malheiros (10th place), Jeff Adler (5th place), Emma Lawson (6th place), Gabi Migala (8th place), and Alexis Johnson's Team CrossFit Independence (5th place)  all placed top 10 ten in their divisions. One athlete who really put the field on notice was Emma Lawson. She was 4th the youngest athlete to ever qualify for the competition and will continue to be a force to reckon with in the women's division. 
Off the field, FITAID was present amongst all viewers and fans. From day one to the final day in Madison, FITAID handed out over 1,500 cans, had numerous apparel giveaways, and even had a DJ battle between co-founders, Aaron Hinde and Orion Melehan. If you were following FITAID's instagram through the weekend, then it felt like you were there in Madison! If not, head over to FITAID's instagram page and take a look at the weekend recap! We can't thank our brand fans and supporters for stopping by the FITAID booth and rocking with us all weekend in Madison. We look forward to continuing helping you recover the healthy way and supporting you on your fitness journey. We Are LIFEAID!